Welcome to Holy Spirit Lutheran Church
WEEKLY BIBLE READINGS
Oct. 3, 2021–The 19th Sunday after Pentecost
Old Testament Reading: Genesis 2:18–25
Psalm 128
Epistle Reading: Hebrews 2:1–13
Gospel Reading: Mark 10:2–16

Learn more about the Reformation
Listen to this Sunday's Sermon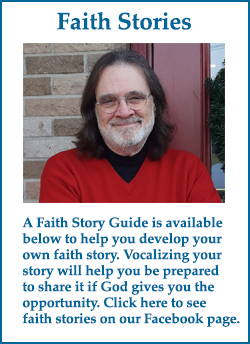 Holy Spirit is continuing to celebrate the Worship Services both at the church and via computer or phone with Zoom at 10:30 a.m. All are invited to join us in whichever venue they find most comfortable.

Please click here to access the computer software for this morning's service. Please call 973-334-0547 for the ID number and Password if you did not receive them via email. The bulletin for our Sunday service can be downloaded here: Sunday Service. In addition, a PDF of the Faith Story Guide can be downloaded here: Faith Study Guide.

While the method of celebrating our faith has altered, and as we continue to deal with outside circumstances that have changed our daily lives, we remain steadfast in our faith and in our support and encouragement of our faith community through worship. We pray that the Lord will bless and heal us all.

Holy Spirit is pleased to share recent news with our community: In person Sunday School has resumed and in person Bible Study will begin again on Sept. 26 at 9:30 am. Thanks to a generous Home Depot grant for materials and, with the hard work and time of a few of our members, a facelift at Holy Spirit has begun. We are also pleased to announce that our Knit & Crochet Group will begin meeting again on Wednesday, October 20, from 7:00 pm to 8:30 pm. in the revitalized Church Fellowship Hall. Please bring your needles, hooks, yarn, patterns – and friends – to enjoy coffee and conversation. – Pastor Mike