Our Community
Calendar of Events

---
Knit and Crochet Group
Suspended until further notice.

FREE and open to needleworkers of all ages.

We hope to resume once the Covid situation allows. Come for crafting, coffee and conversation.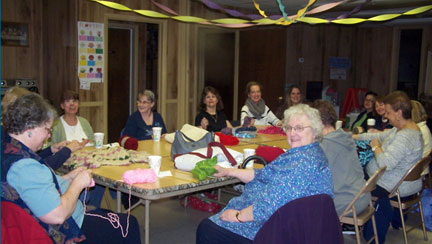 ---
Prayer Gathering
Every Thursday from 7 PM to 8:00 PM. The community is welcome to come for encouragement, support and to offer petitions of prayers.
---

Annual Christmas Concert and Carol Sing, December 8, 2019


---

Gandparents' Day - Rally Day- September 8, 2019


---

Easter Egg Hunt - April 20, 2019
Please visit our Gallery page to see pictures from this event!


---

Annual Christmas Concert and Carol Sing, December 2, 2018


---

Easter Egg Hunt - March 31, 2018


---

Annual Christmas Concert and Carol Sing, December 3, 2017


---

Easter Egg Hunt - April 15, 2017


---

Congregational Trip to see the play, "Martin Luther on Trial" - January 10, 2017


---

Annual Christmas Concert and Carol Sing, December 11, 2016


---

Towaco Music and Arts Festival - October 1, 2016


---

Vacation Bible School - August 8-12, 2016


---

Townwide Garage Sale - June 4, 2016


---

Easter Egg Hunt - March 27, 2016


---

Memorial Service for Arnold Berghorn


---